Understanding the difference between used, rebuilt and remanufactured auto parts can help you to make the best decision when fixing or upgrading your vehicle. But what is better – used, rebuilt or remanufactured?
Used auto parts are the most affordable, but it's fair to say that they do carry the largest risk of experiencing under performance, or simply not functioning at all. Used parts are generally sold "as-is" meaning you won't be eligible for a return, and they can even be pulled at a junkyard if a mechanic expects you to have limited knowledge of car parts. The key to finding quality used parts is a thorough inspection, as you don't want to be dealing with future costs after initial investment.
Rebuilt parts can be considerably more expensive when compared with used parts, but this cost is warranted as they are certainly more reliable and of a better quality. Rebuilt parts are generally worn or damaged in some way, so mechanics choose to replace certain components in order to ensure the part can once again reach full working order. The main risk with rebuilt parts is that further pieces may also need to be replaced as time passes.
Remanufactured auto parts are the most expensive, but this is fair as they no doubt offer the best possible performance. Remanufactured auto parts have been through a thorough process of overhauling and restoration to ensure it can get back to the best condition available, similar to that of a brand new part. Remanufactured parts need to be certified, meeting the preset OEM tolerance, quality, and durability standards to offer you total peace of mind.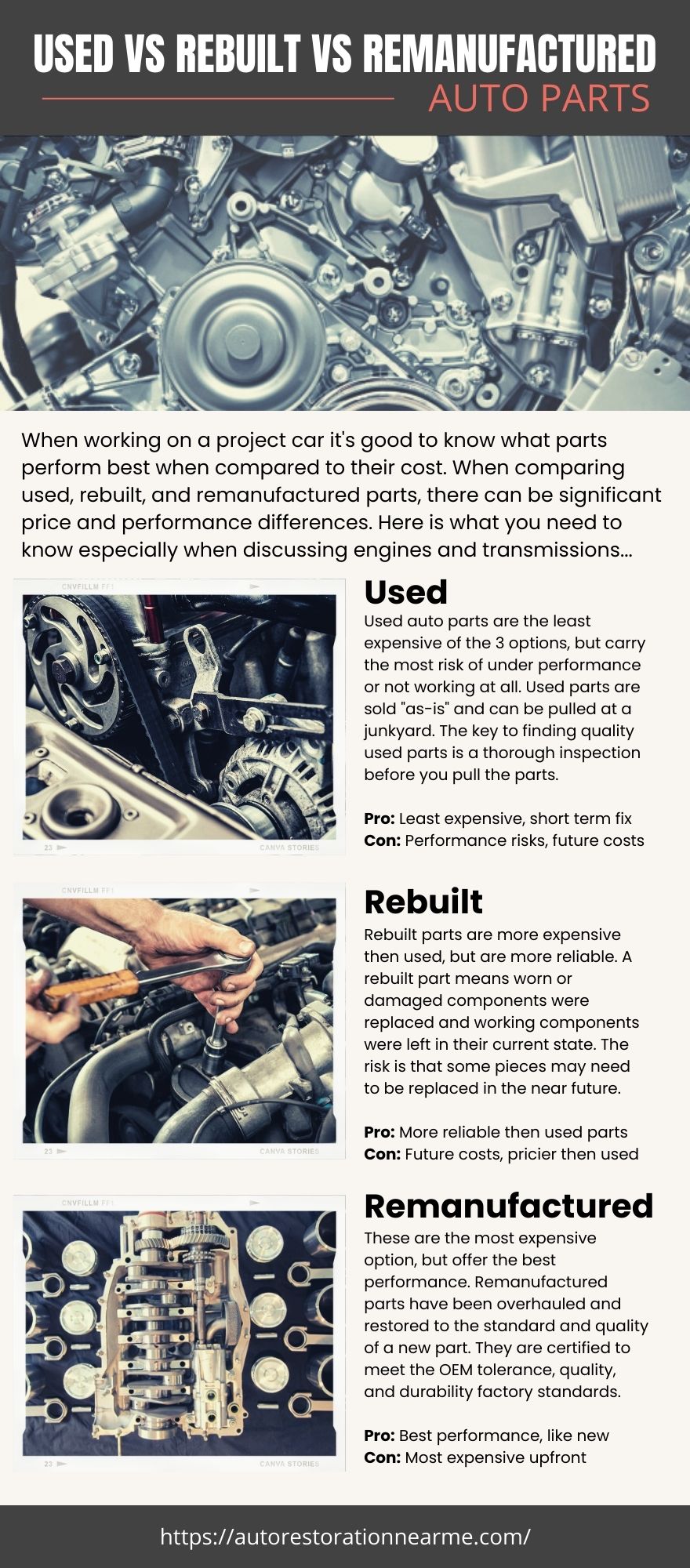 Infographic Design By https://autorestorationnearme.com/